WHITE DUST

Sculptural and Illustrative Personal Project

Composed from somewhere within the space between the two disciplines, marine science and art, and two polarizing sets of material; pigment on paper, cement and ceramics, arose a series of illustrative studies and symbiotic forms.

The series references the symbiotic relationship between the reef builders; Scleractinia corals species and the urban practices of human kind. A certain tragic allure is felt in the body of work, emitted by the desolate beauty of the white forms. These contradictory feelings embody the complexities of a bleak yet undefined future of many coral reef species globally.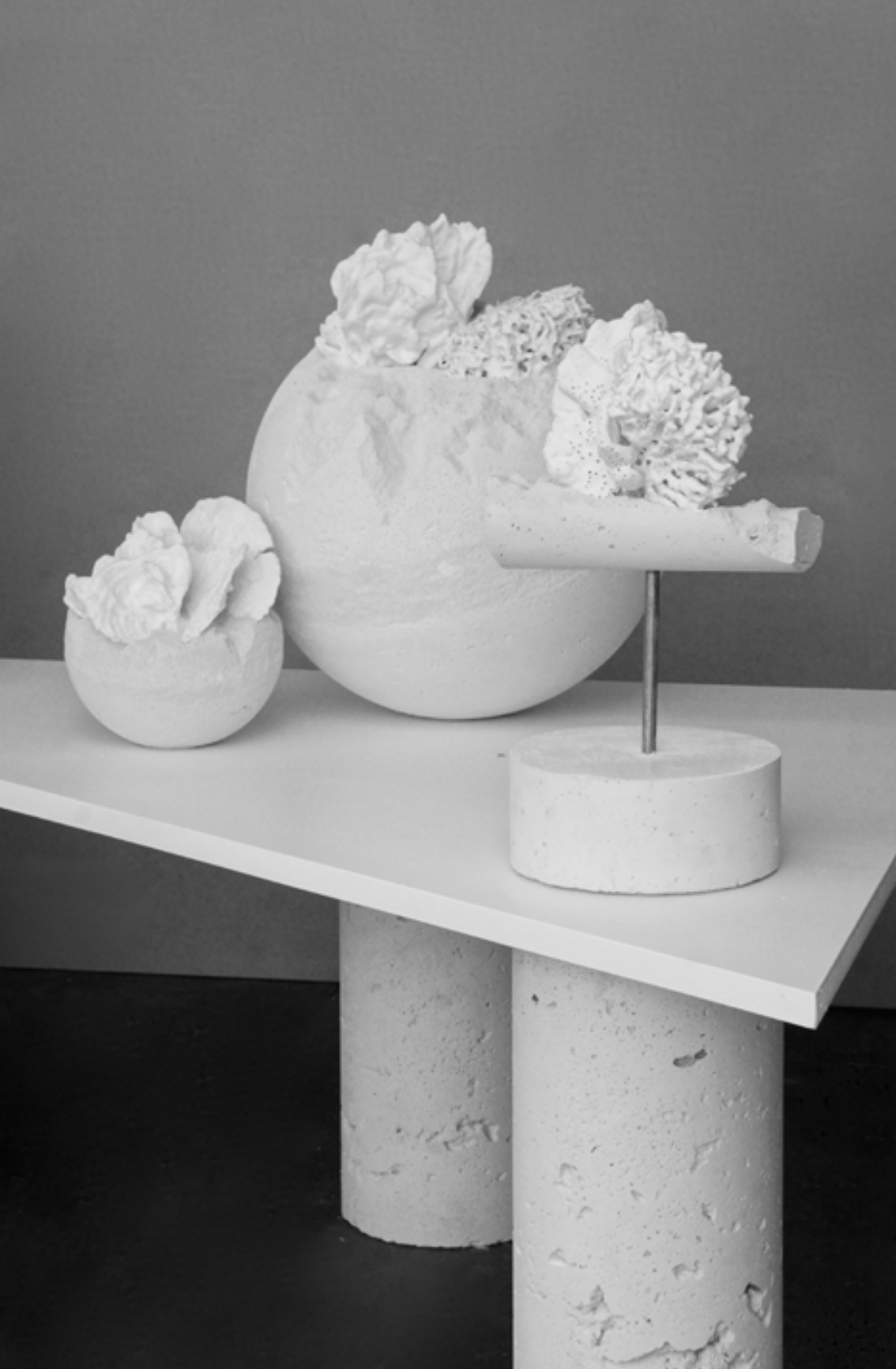 CREDITS

Sculpture, Illustration and Design by B-S-W Design.
© BEC STAWELL WILSON DESIGN